1hWatch © 2002 caw, loc
theArtfulTechnofucking
MediaHippies
alias: C.Anders Wallén and Lars-Olov Carlson
CAW : consept and realisation, video
LOC : 60minuter musik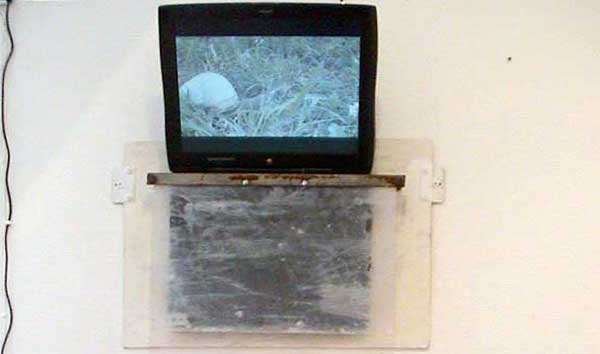 Installation med vertikalt monterad dator, hängd som en "klocka" på väggen.

Videon, en loop, visar en snigels entré från vänster till sorti till höger. En resa som tar exakt 60 minuter.
Lars-Olov Carlsons tonsättning, ett exakt 3600 sekunder långt verk , exklusivt tonsatt till 1hWatch. Musiken är skriven för stor orkester, här genererad digitalt. 1hWatch är reproducera via DVD.